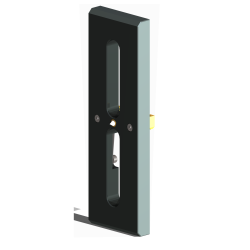 Clickon External Measurement CENTERPOINT 15-50mm
17025 Compliant
Reduce calibration Time
World Wide Support
---
COSEM 15-50 CEN Click-on support holder for small to mid size plug gauges with centerpoint aid.
The clickon is designed that by minimal human interaction you place the Gage with ease and accuracy on the machine.
The Centerpoint positioning system moves the plug in-place and automatically aligns the measured product over the largest diameter position in center-line of the probe.